The Team
Now going into the 9th year as U15s the team has had a lot of success in the WJYL and over summer tournaments.
Always competing in the top two couple of groups / divisions the boys have had always been playing high standard Sunday league football….. The boys took just a few short months to win their first league title.
Over the years they've gone on to winning WJYL titles each year, X5 times bustlehome winter & summer tournament winners, Grassroots Trophy winners, Wyrley Juniors tournament, Pelsall among a few others.
The squad has had a steady number of familiar faces over the years with Ollie Powell (Captain) and Lucas Pearson (vice captain) amassing over 500+ games each…… Not to mention various other players the likes of Kyle, Bobby, Jacob being with the team for 3/4/5 years. There's a general culture that tends to keep players sticking around for long term tenures.
Few of the boys have gone onto play academy football & one gaining international recognition.
It's safe to say that this team and group have been a blast to work with over the years and hopefully some continue on further after the eventual 2023/24 season ends their junior adventure.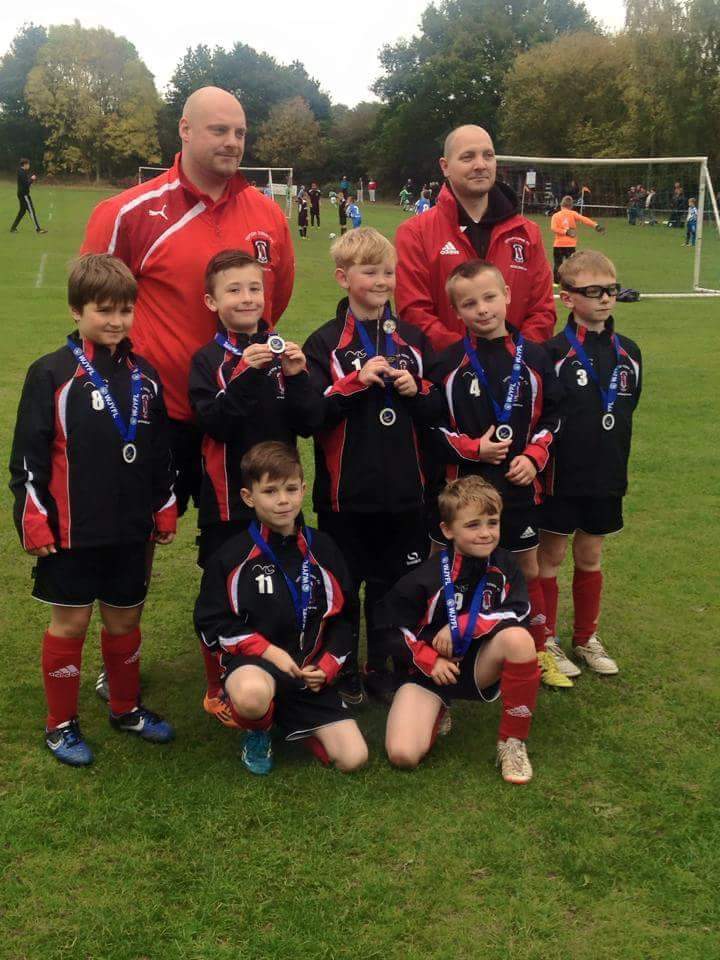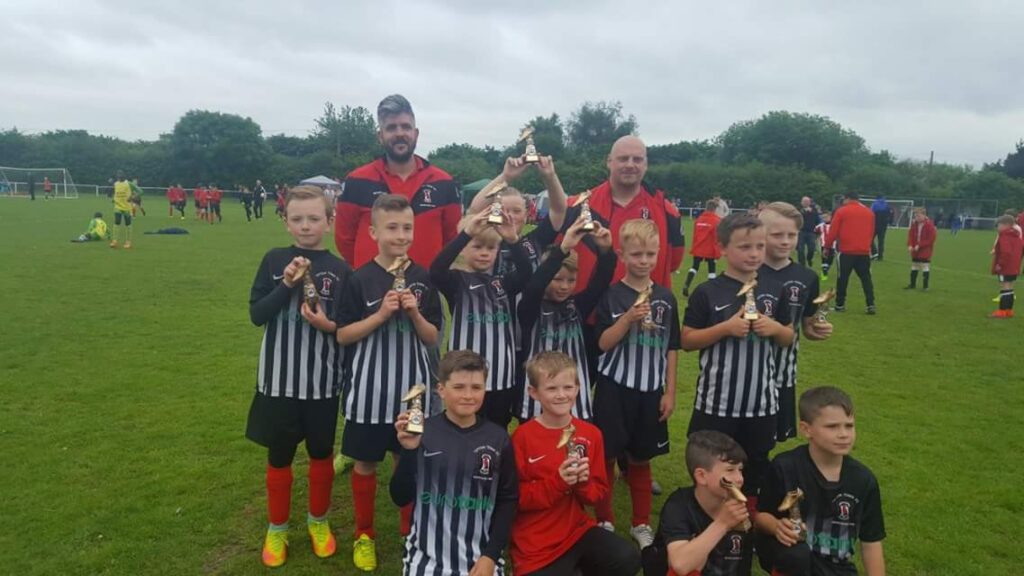 Manager – Steve Pearson 
Steve has been around the club coaching for 10 years. Initially entering as a parent within 6 months was qualified and running a team.
Since then Steve as gone on to run several successful teams whilst completing FA level 2, FA level 1&2 Youth modules, FA coach mentoring and is even employed at the Albion Foundation.
Last season Steve joined the Tipton Town first team coaching staff, helping to guide them to a county cup final.
Steve has guided his youth team's to a number of successful titles winning trophies at 9 summer tournaments, multiple time league/trophy event winners within the WJYL, SDYFL, JPL & MJPL and supporting the development of young players, a number of which have gone on to either trial or gain contracts at local academies, with one player even gaining international recognition with Wales.