The Team
Our current Saturday MJPL team is going into its 5th season (first two were in the NERF JPL).
Within their first season the team were runners up in the JPL, beaten by a solitary goal by Alvechurch.
Second season was halted by COVID. After a successful second term the team were once again in the finals readying to potentially compete in the nationals.
The next season again hit by COVID was a stop start one as the team moved into the MJPL and with the on again off again season the team found inconsistency within their own game.
4th season Second in MJPL and the squad was strong and well established by this point with most lads being involved now for 4 seasons. Tipton finished 2nd in the trophy group, had a good mid season run beating a number of the high quality teams, sadly they missed out on trophies losing out in a play off and a semi final cup.
The a fifth season approaching the team + coaching staff has had an revamp with people trying out new ventures and having other commitments – the new team and staff are buzzing and very positive moving into the new home ground at Tipton Sports Academy, unbelievable facility for 11/12 year old boys to be playing their football at.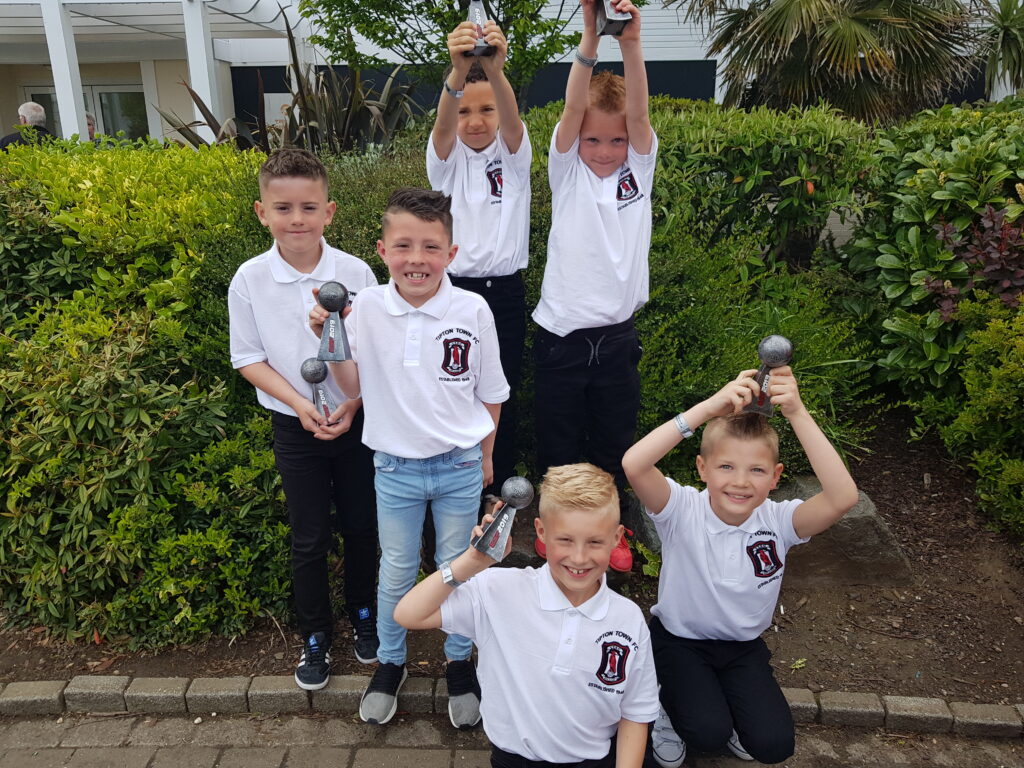 Management
Manager – Steve Pearson 
Steve has been around the club coaching for 10 years. Initially entering as a parent within 6 months was qualified and running a team.
Since then Steve as gone on to run several successful teams whilst completing FA level 2, FA level 1&2 Youth modules, FA coach mentoring and is even employed at the Albion Foundation.
Last season Steve joined the Tipton Town first team coaching staff, helping to guide them to a county cup final.
Steve has guided his youth team's to a number of successful titles winning trophies at 9 summer tournaments, multiple time league/trophy event winners within the WJYL, SDYFL, JPL & MJPL and supporting the development of young players, a number of which have gone on to either trial or gain contracts at local academies, with one player even gaining international recognition with Wales.
Luke Miles – Assistant Manager
Luke has stepped into become Assistant manager of Tipton Town U12's ahead of the new season, after initially joining as a parent to player Ashton-Kai.
Having had a strong playing background in youth football having played for WBA at academy level and Wolverhampton district for numerous years.
Also having played in the Wolverhampton Sunday league and for Wednesfield Fc in the Midland Saturday league.
First experience coaching came when previously working with APR junior teams winning numerous cups and trophy events in the Walsall league.
Having a big passion for player development whilst holding players to high standards, work rate, discipline, technique , but overall allowing players to express themselves and enjoy the beautiful game, creating attacking football.